Intel® IoT Commercial Workshop Webinar Series
Fundamentals of IoT Security
The webinar is now available on demand

Register
Register for the Webinar
Fundamentals of IoT Security
Security is a mindset that permeates the entire computer systems design, development and the rollout process.

In this session, Intel Evangelist Daniel Holmlund will talk about Intel® security solutions for Internet of Things. We'll give special attention to filesystem and networking security, while calling out products that will speed your time to deployment.

Learn about silicon based security, operating system security and network transport based security and prepare your Intel® IoT Gateway for a production deployment.


Topics in this session also include:
Securing data at the hardware level.
Securing data on the operation system and application level.
Securing data at the network level.
The webinar will include an interactive Q&A session.
Speaker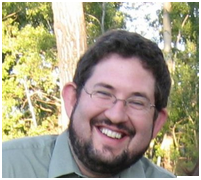 Daniel Holmlund
IoT Developer Evangelist
Intel Corporation
Daniel Holmlund has worked as a developer for more than 16 years and is currently with the Developer Relations Division at Intel. He works with developers on building Internet of Things applications. Daniel is also interested in machine learning, computer security, distributed computing and cryptography. When not with his computer, he is with his wonderful wife and three children.
Resources
Intel® IoT Commercial Workshop Series

Stay tuned for the upcoming episodes of the Intel® IoT Commercial Workshop Webinar Series. In these technical sessions, Intel Evangelist Daniel Holmlund will introduce developers to the Intel® IoT Platform through a deep dive in key topics such as Edge Sensor Management, Visual Deployment tools, Data and Analytics, Security, Helix Device Cloud, and the Intel® IoT Developer Hub.

Check out the Intel® Developer Zone for IoT to learn about upcoming events, webinars, resources, code samples, technical content and support.