Modernizing Converted FORTRAN Code

Now Available On Demand
Register
Webinar Details
The FORTRAN programming language, while still widely used in technical applications, is becoming a lost art, as it is not widely taught in academia. Fortunately, code conversion software is available to translate FORTRAN into another programming language such as C. Sometimes however, when using that transformed code on modern processors, some artifacts of the original programming language can become a bottleneck.

During this webinar, Dr. Clay Breshears will present a case-study of code optimization efforts to render C code from converted FORTRAN code, making it more amenable to auto-vectorization. The case study will cover simple as well as more complex modifications in order to ensure the programming conversion would have the correct results. Dr. Breshears will provide explanations and solutions for each of three code changes that resulted in a code version with improved execution performance.
Speaker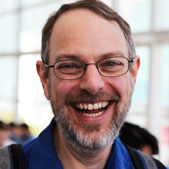 Dr. Clay Breshears
Senior Software Engineer
Intel® Software Black Belt
Dr. Clay Breshears has been involved with parallel computation and programming for more than 30 years. He is currently a Technical Consulting Engineer in the Intel® Software Services Group working to promote Intel software tools usage for HPC and assist in the performance improvement of HPC codes. Prior to this, Dr. Breshears was a Software Architect for Intel's Health & Life Sciences division working to parallelize and optimize genomic and bioinformatics codes. As a Courseware Architect, Clay specialized in multi-core and multithreaded programming and training. He also worked with university faculty to incorporate parallel programming as a natural part of the curriculums in Computer Science and other computational science fields of study. Dr. Breshears was the co-host of the popular weekly online show "Parallel Programming Talk." Clay is the author of The Art of Concurrency: A Thread Monkey's Guide to Writing Parallel Applications, published by O'Reilly Media (2009).