Designing Apps for Intel® RealSense™ Technology

User Experience Guidelines with
Examples for Windows®

Register to gain access to this one hour webinar recording.
Register
Webinar Details
The Intel® RealSense™ Cameras enable a number of new app experiences from gesture control, face tracking, 3D capture, and augmented reality. Experts from Intel will present latest tips in developing comfortable, usable apps and making effective use of the latest technology.

In particular, you will learn about:


Gesture, face, and head tracking with the Short Range Intel RealSense Camera in laptops and all-in-ones
3D capture, enhanced video and photo creation, and augmented reality with the Long Range Intel RealSense Camera in tablets
Guidelines on usability, comfort and ergonomics, and game play
Important SDK information for implementing good user experiences, with pointers to relevant code samples
Speakers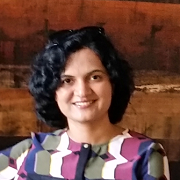 Meghana Rao
Developer Evangelist
Intel Corporation
As a Developer Evangelist within Intel's Software and Services division, Meghana works with developers and ISVs assisting them with Intel® RealSense™ Technology and Windows* 8/10 application development on Ultrabook™, 2-in-1s, and tablet devices on Intel® Architecture. She is also a regular speaker at Intel Application Labs teaching app design and development and has contributed many white papers on the Intel® Developer Zone. Prior to joining Intel in 2011, she was a software engineer with Infineon Technologies India Pvt. Ltd. She holds a Bachelor's degree in Computer Science and Engineering from Bangalore University and a Master's degree in Engineering and Technology Management from Portland State University.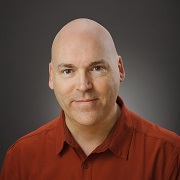 Kevin Arthur
Senior User Experience Researcher
Intel Corporation
Kevin Arthur is a Senior User Experience Researcher in the Perceptual Computing group at Intel. He leads user research on new use cases and best practices for RealSense 3D depth cameras, including mixed and augmented reality experiences. He holds a PhD in computer science from the University of North Carolina at Chapel Hill, where he specialized in human-computer interaction in virtual reality systems. He previously did user experience and software R&D work at Amazon Lab126, Synaptics, and Industrial Light & Magic.