Continue your oneAPI development journey! If you are ready to dive deeper into oneAPI and learn how it can help you solve your problems, join us for our Autumn 2021 workshop series: Developing on Heterogeneous Systems using oneAPI.
This six-week series starts on September 2 and showcases a different topic each week. Some of the exciting topic areas include: DPC++, OpenMP, oneAPI for FPGAs, compatibility and profiling tools. The workshops offer all new content where you can learn about the latest release of oneAPI software, its new features, and use the latest hardware available on DevCloud.
Participate in one or more of the workshops and expect to:
Fine tune your skills whether you're a beginner or advanced
Dive into a hands-on session where you will learn and apply skills using oneAPI
Engage with a vibrant community supporting each other using oneAPI
Upcoming
oneAPI for FPGAs
September 23, 2021 9:00 – 12:00 pm PDT
In this workshop you will learn what a FPGA is and its underlying architecture, how to develop a oneAPI application that leverages FPGAs, and how to optimize computations to be performant on the FPGA.
Speaker: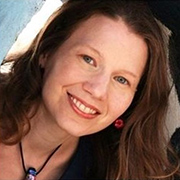 Susannah Martin
Susannah Martin is a senior applications engineer in the customer training group for Intel FPGAs, FPGA high-level tools, as well as SoC related content. Prior to becoming a trainer, she worked as an FPGA design engineer, embedded programmer, and field applications engineer.



Profiling Tools
September 30, 2021 9:00 – 12:00 pm PDT
In this workshop, you will learn how to use the Intel® VTune Profiler and Intel® Advisor to profile Data Parallel C++ application running on a GPU.
Speaker: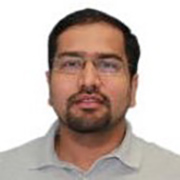 Sunny Gogar
Sunny Gogar is a senior applications engineer in developer ecosystem engineering team in Intel. He has expertise in developing and optimizing HPC and AI applications for CPUs and GPUs. He holds a Bachelor of Engineering, Electronics & Telecommunications from University of Mumbai and a Masters in High-Performance Computing from University of Florida.


Compatibility Tool
October 7, 2021 9:00 – 12:00 pm PDT
Learn how to migrate CUDA code to Data Parallel C++ using the Intel® DPC++ Compatibility tool. You will use real-world examples to learn migration concepts and processes so you take away an understanding of the complete migration experience.
Speaker: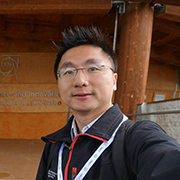 Karl Qi
Karl is an application engineer and oneAPI Technical Evangelist in Intel's Architecture, Graphics and Software group. He focuses on enabling HPC and AI customers to create the optimal solution for their needs using the Intel® oneAPI toolkits. He has a particular interest in software that can leverage the capabilities of heterogeneous parallel computing environments.


Past Workshops
DPC++ Basic
September 2, 2021 9:00am – 10:30 am PDT
An introduction to oneAPI and Data Parallel C++ for heterogenous programming. Learn about this technology as an extension to standard C++ which incorporates parallelism directly into the language using SYCL specifications.
Download Debugging oneAPI applications with The Intel Distribution for GDB* Slides
DPC++ Advanced
September 9, 2021 9:00 – 12:00 pm PDT
Learn about SYCL 2020 features like Unified Shared Memory, Sub-Groups, Buffers & Accessors in depth, Graphs and Dependencies and Reductions. Experience hands-on coding with samples and see how DPC++ increases productivity and helps to achieve performance.
Download Data Parallel C++ - SYCL2020 Features Slides
Download Buffers and Accessors in Depth Slides
Download Graphs and Data Dependencies Slides
OpenMP
September 16, 2021 9:00 - 12:00 pm PDT
Discover the OpenMP* offload to GPU feature supported in the Intel® oneAPI DPC++/C++ Compiler and the Intel(r) Fortran Compiler. You will learn the basics of the OpenMP offload directives, how to efficiently manage data across host and GPU, and how to maximize GPU parallelism using OpenMP constructs.